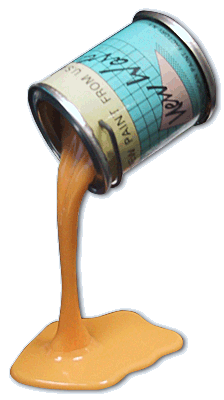 Motsenbockers Advanced Development have created the first ever Biodegradable and water based LATEX Paint Remover.
This breakthrough patented formulation is not only effective for removing new and fresh latex paint but also works on old and dried latex paint.
As you may have found attempting to remove a water based paint with a solvent based paint remover just will not complete the job to customers satisfaction.
Yes another great product from KK to make you look good.