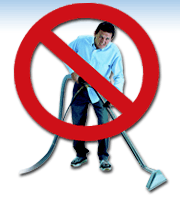 For the life of me I can't figure it out...
Pushing a wand is archaic. It's like working in the garden with a hoe as opposed to working with a rototiller.
If you are wanting a workout then use a wand. If you want to super satisfy your customer and maximize your profit and come out with a proud feeling use a Rotovac 360i.
It should be a no-brainer.
So, I challenge the industry to tell me the reasons why they will not buy a Rotovac 360i. I won't take cost as an answer as the
Rotovac 360i
benefits far outweigh the initial cost.
Work Smarter, Not Harder