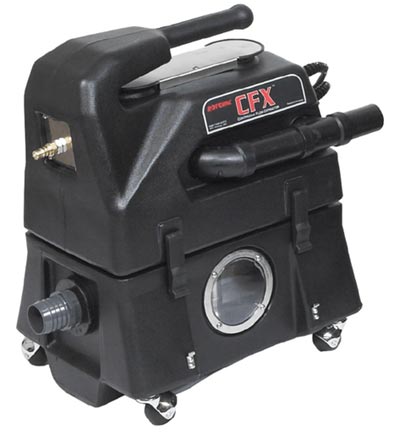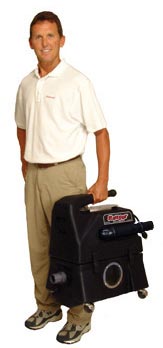 Rotovac CFX Continuous Flow Carpet Extractor Machine
Non-Stop High Flow Cleaning
Traditional carpet extractors machines are heavy and bulky, weighing close to 100lbs and requiring a large vehicle for transportation. In addition, they must be filled and emptied continuously throughout the entire job; a process known as the "Bucket Brigade".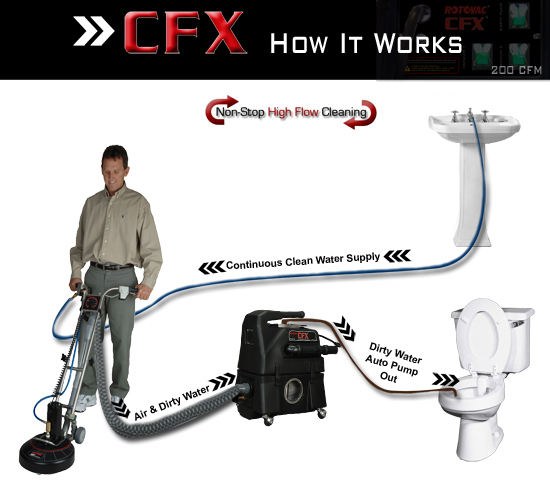 The CFX utilizes Continuous Flow Extraction for unlimited nonstop cleaning. An easy direct faucet hook up adapter provides an unlimited clean water supply. As the dirty waste water enters the recovery tank it is automatically pumped out into any toilet or drain. With the CFX Power Pod you can perform High Flow non-stop extraction cleaning and say goodbye to the "Bucket Brigade" forever.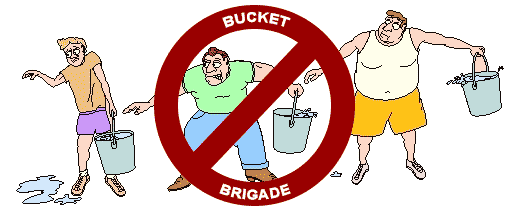 The CFX is compact, weighing only 40lbs. It can be carried in one hand and transported in any size vehicle. In addition, dual high velocity vacuum motors combined with an automatic empty pump-out system add up to making the Rotovac CFX the world's easiest extractor to operate. No more stopping to carry buckets of water back and forth or busting your back to lift heavy extractors.
Features:
Non-Stop High Flow Cleaning
Dual High Velocity Vacuum Motors 200 CFM
Float Controlled Auto Pump Out System at 6 GPM
Saves Time & Labor
Super compact weighing only 39 lbs and fits in any car!