Odor Removal Machines, Air Cleaners, Air Purifiers, Hydroxyl Generators, Ozone Generator Machines

Hydroxyl Generators
The market for the Titan is unlimited. Fire and Flood Damage Restoration, Doctor's Waiting Areas, Nursing Homes, Day Care Centers, Restaurants, Night Clubs, Beauty Parlors, Etc… can all benefit from the odor and germ destroying properties of Titan's TiO2 Photo Catalytic process which will clean the air, remove odors and eliminate poisonous gases and organic pollutants.
There is no ozone at all produced from our Titan units.

 Products Overview PDF Document
.
Ozone Generators
Total Zone ozone generators are the most modern, technically advanced systems on the market today. Total Zone TZ-1, TZ-2 use a patented corona discharge technology known as "SP-ARC", Silicate Polarized Arc. This new process allows the Total Zone ozone generator to produce much higher levels of ozone then any competitive model with little or no maintenance. The TZUV-300 & TZUV-600 use a proprietary UV Chamber with high output UVC lamps.
All Total Zone ozone generators are designed and built for the utmost reliability in the harshest environments.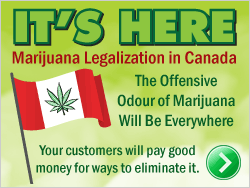 Frequently Asked Questions:
Hydroxyl radicals (·OH) are created naturally in the atmosphere when the sun's ultraviolet rays react with water vapor (H2O) and oxygen (O2). They rapidly decompose chemicals in the air and are often referred to as "nature's broom" because of their crucial role in helping to keep the Earth's atmosphere clear of harmful organic and inorganic compounds. Hydroxyls work primarily by abstracting hydrogen atoms, thereby dismantling the molecular structure of odors and volatile organic compounds (VOCs). In fact, they react so rapidly that indoor environments have few natural hydroxyls present because they are consumed near their point of entry. Powerful hydroxyl generators using the same broad range of UV radiation as the sun are now used to naturally clean and deodorize indoor environments.
Unlike ozone, atmospheric hydroxyls are safe for people, animals, plants and all sensitive materials like rubber, plastic, leather, vinyl, electronics, paper and artwork. Contents can be wet while being deodorized without the risk of bleaching. Jobs can be streamlined when the contractor is able to deodorize while drying, cleaning and demoing. Both contents and structure can be treated at the same time, and as conditions permit, certain packout activities can be avoided or substantially reduced. In many cases, residents can stay in their home or businesses and remain open, while avoiding costly business interruption.
Hydroxyl machines have proven to be effective for almost any odor. They are commonly used for treating odors caused by fire and smoke, water losses, mold and VOCs. This technology is regularly deployed on losses ranging from large big box retail and industrial fires to residential Category 2 and 3 water losses. Hydroxyls have also proven to be very effective for odors that are difficult for ozone or other deodorization methods, such as those caused by protein fires, fuel oil, biohazard and sulfur compounds.