A Rotowash Floor Scrubber Machine can use up to 90% less* water and chemical cleaning solutions than other conventional cleaning methods, which means much less time spent filling and emptying. Minimal water consumption also means smaller overall machine size, less weight to move and ease of use. A Rotowash Compact Floor Scrubber is as quick and easy to use as an upright vacuum cleaner.
One Rotowash machine for floor cleaning effectively cleans multiple floor types including profiled, anti-slip, carpet, anti-slip vinyl, slate, resin, studded rubber, flotex, ceramic tiles and more, allowing you to confidently undertake any contract and consistently produce the highest standards of cleanliness.
We provide full Rotowash parts and repair services. And Rotowash Accessories that compliment your floor cleaning machine.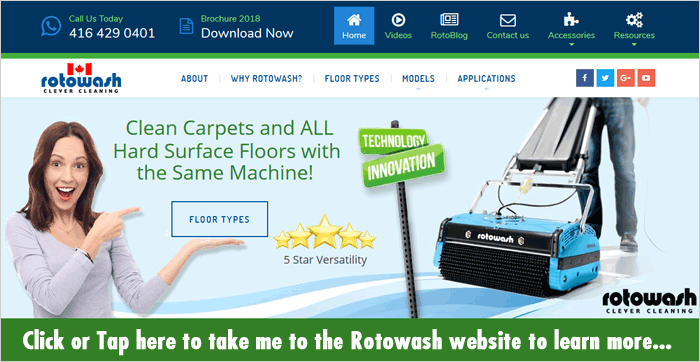 Why Rotowash Compact Floor Scrubber?
European Quality – Austrian built since 1971 one of the world's leading manufacturers of twin cylindrical brush Scrubber
Operating & represented in over 20 countries
Reduce Costs – achieve cleaner, more hygienic floors – less chemical usage
Increased productivity – faster cleaning and drying time, versatile easy to use floor maintenance machine
Environmentally friendly using up to 90% less water
Unique Marketing Tool to land new accounts and generate referral business
Industrially Engineered for Professional Use
Brushes rotate at 650 r.p.m. applying up to 10 times the pressure of traditional rotary scrubbing machines, deep cleaning without the need to use aggressive brushes.

Cleaning Carpets
Rotowash Carpet Cleaning
Most carpet cleaners today still use the old manual scrub wand method simply because it has been around for over 40 years. Using a manual wand requires a great deal of physical labor and only cleans from two directions, often producing only mediocre results. The manual wand is old technology and offers nothing new or different to market to your customers.

Cleaning Hard Floors (Tile & Grout)
Rotowash Tile & Grout Cleaning Rotowash cylindrical brush floor scrubber is ideal for cleaning all types of hard floors. Our unique original designed brush system adapts to the contours and profiles of each floors, and can moved from hard floors to carpets without the need for stopping. No longer does cleaning tiled floors, stone or concrete have to be a painstaking, back breaking job for poor results. Such outcomes commonly result from operators simply using the wrong equipment. Terrazzo Flooring Cleaning with a Rotowash is quick and easy. Once the surfaces have been restored they are easy to maintain with just water.

Cleaning Flotex
Rotowash has been working globally with Flotex distributors for over 20 years. Flotex has approximately 10 times more fibres per square metre than carpet; 70 million fibres per square metre. Flotex fibres and backing are impervious (not allowing fluid to pass through the backing over into the fibres), waterproof, rot proof, crush proof and a high wear resistance which is why it is so popular in commercial facilities like hospitals, nursing homes, schools, sporting area's and shops.

Cleaning Regupol
Regupol has been supplying the sporting, education, retail, commercial and construction industry with the Regupol® recycled rubber flooring and acoustic underlay for many years. But some of the profiles of this type of rubber surface are not easy to mop and you can see at times dirt and water getting trapped on the uneven surfaces. A Rotowash floor maintenance machine is ideal for restoring and maintaining the presentation of these quality floor coverings. No longer does cleaning tiled floors, stone or concrete have to be a painstaking, back breaking job for poor results. Such outcomes commonly result from operators simply using the wrong equipment. Cleaning hard surfaces with a Rotowash Floor cleaner is quick and easy. Once the surfaces have been restored they are easy to maintain with just water.
The Rotowash Compact Floor Scrubber is a great:
Vinyl tile floor cleaning machine
Ceramic tile floor cleaning machine
Concrete floor maintenance
Gym floor cleaning machine
Hardwood floor care and maintenance
Carpet cleaning machine
Warehouse floor cleaning machine
Walk Behind Scrubber
Commercial Floor Cleaner
Tile Floor Cleaner Machine
Industrial Floor Cleaner Machine
Care of vinyl floors
And more!!!
Cleaning Anti-Slip
A Rotowash floor maintenance machine is perfect for reaching deep into the profiled uneven surfaces of anti-slip flooring and entrance matting. Anti-slip surfaces are now common place in most commercial and public area's to reduce slips and falls. But this can be a big problem for cleaners due to the wrong type of equipment being provided. It's very important to always remember that these are safety floors, and if not cleaned correctly then the build up of soiling overtime can contribute to slips and falls.
Cleaning Escalator & Travelator
The Rotowash specialist machine model R45B Escalator & R60B Escalator achieve a high quality deep clean on escalator treads and travelators.
In one pass the Rotowas scrubs, washes, and collects the dirt, retrieves the water immediately, and dries. The R45Esc & R60Esc have all the features of the R45B and R60B, and by using a special brush with stepped bristles, these machines may be adapted for all travelator-cleaning applications as well. This product is ideal for the many miles of escalator/travelators (moving walkways) that are used in airports and supermarkets around the world.
Additionally, in a matter of seconds the R45Besc & R60Besc can be switched to standard floor cleaning mode. That's the beauty of our design, one machine to clean all surfaces; even escalators and travelator.
The Rotowash machine cleaning floor effectively cleans carpets, tiles & grout, hard floors, concrete, vinyl, regupol, flotex, oak parquet and virtually every other kind of floor surface. The Rotowash can move straight from cleaning hard surface floors to cleaning carpets without having to make any modifications. The Rotowash is the most versatile cleaning machine for floor on the market.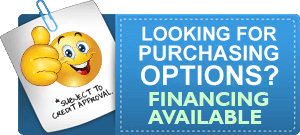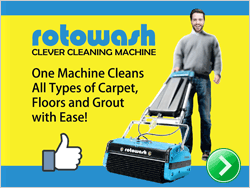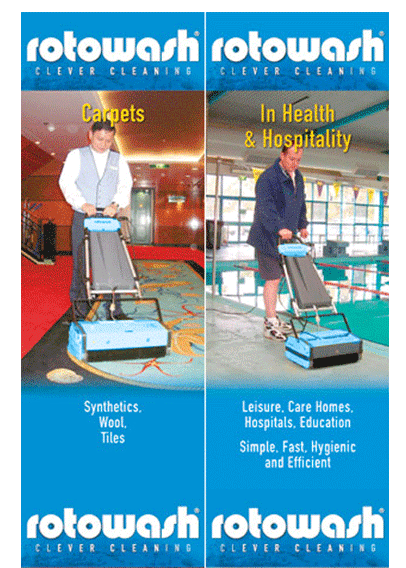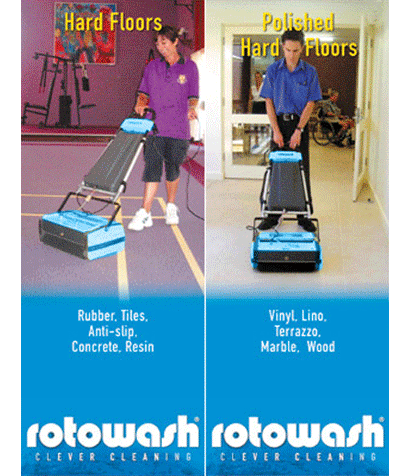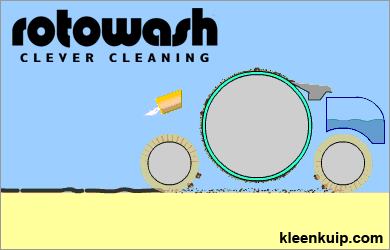 Rotowash Floor Cleaning Technology
Due to our unique original design twin counter-rotating brush system, the counter rotating cylindrical brushes combs, lifts and opens your flattened carpet pile in both directions at the same time. (like running your fingers through your hair from back to front at the same time; at 650rpm)