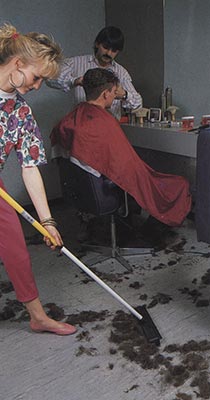 Squeeper – Electrostatic Utility Brush
Manufactured under strict quality control from a specific formulation of high fibre polyisoprene. This gives the brushes their unique electrostatic qualities.
The electrostatic rubber attracts pet hair easily removing hair from carpets, rugs, hardwood, and linoleum like regular brooms can never do. The rubber squeegee is superb for removing excess water from tiled areas and patios, can also be used for cleaning windows.
Cleans windows, showers, and windshields with ease. Works great to wipe away liquid spills on tile, concrete, or any hardwood surface such as patio decks or interior flooring.
Simply wash away excess cat and dog hair on the rubber broom bristles by using soapy water to sanitize and renew. Natural rubber is easy to clean and requires very little maintenance.
Uses:
Hotels
Restaurants
Fast Food Outlets
Food Industry
Abattoirs
Hairdressers
Tobacco Industry
Horse Stables
Dog Kennels
RV & Caravans