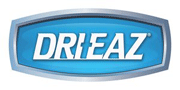 DriEaz LGR 7000XLi Dehumidifier
True LGR Performance – Unleashed!
Breaking the performance barriers as the new category leader, the LGR 7000XLi removes more water than any other dehumidifier in its category!
To achieve the 7000's amazing performance, Dri-Eaz engineers developed the Advanced Crossflow Technology to maximize energy utilization. At the same time, the unit's built-in sensors constantly monitor real time performance data to automatically calculate ideal operating parameters – such as fan speed and cycle duration – in real-time.
The result is XL category-busting performance in a unit that matches the size of an Evolution and weighing only 107 pounds! With its outstanding performance at AHAM and saturation, plus 40% better low-grain performance than competitive units, the 7000XLi is truly the top performer.
Product Features:
Advanced Crossflow Technology maximizes efficiency even in low grain environments. Ensures best performance across range.
Self-monitoring system. Built-in sensors monitor performance parameters allowing for automatic fan speed adjustments.
Built-in humidistat and plain-English control panel messages
Sealed large-capacity pump basin – more than enough to handle the water from an unintentional defrost that might occur after a power outage or other unexpected shut-down.
Ergonomic design. Handle 2 in. taller for easier use on stairs, folds down for storage. Integrated cord and hose storage.

Versatile application – standard 12 in. ductable outlet.

Legendary rotomolded housing – practically indestructible – resists dents and dings – stackable for storage – saves room in warehouse.
Product Documentation Links:
Product Specifications:
| | |
| --- | --- |
| Model | LGR 7000XLi |
| Power | 8.3 amps, 115V |
| Dimensions (H × W × D) | 33.5 × 20 × 20 in. | 85 × 51 × 51 cm |
| Water removal AHAM (80°F/60%RH) | 130 pints | 61.5 liters / day |
| Max. water removal at saturation | 235 pints | 111 liters / day |
| Water removal LGR | 40% more than competitive units |
| Process air (max.) | 325 CFM | 552 CMH. Floor-level outlet. |
| Filter type | 3M HAF filter 24 pack F368 (same as DrizAir 1200) |
| Use weight | 107 lbs. | 49 kg |
| Drain hose | 40 ft. | 12.2 m |
| Power cord | 25 ft. | 7.6 m |
| Construction |   Rotomolded polyethylene shell. Pump basin is infused with Microban® antimicrobial product protection to inhibit the growth of stain- and odor-causing bacteria, mold and mildew. |