Water & Flood Damage Restoration Equipment for Rental Toronto, Smoke & Fire Damage, Odor Removal,  Ozone & Hydroxyl Air Purifier Generators, Air Movers, Dehumidifiers, Drying Equipment –
Homeowners Welcome, Do it Yourself and Save!
Professional Flood and Offensive Odor Removal Equipment for Rental or Sale.
If you have any questions feel free to call us 416-429-0401 or Toll Free 1-800-565-2574 Monday to Friday 9am to 5pm.
DriEaz
Evolution LGR Dehumidifiers for Rental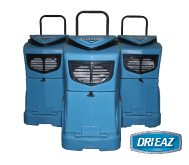 Dehumidifier Rentals
The Evolution packs state-of-the-art low grain refrigerant technology into a compact design. Built for today's trained restoration professional, the Evolution also encompasses the most user-friendly features. So versatile and easy to handle that you'll want to use it on every job!
Esteam
Pro Dry Air Movers for Rental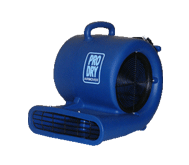 Air Mover Rentals
The Esteam Pro Dry Airmover is ideal for fast drying of flooded basement, carpet and upholstery, underpad, floors, walls, concrete slabs and for extra ventilation. The Pro Dry is stackable for storage or use and has directional airflow. You can aim the airflow horizontally, at a 45° angle and 90° angle.
RGF Turbozone
Advanced Oxidation Air System Ozone Rentals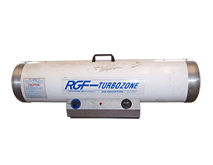 Ozone generator machine rentals
One of the major benefits of ozone is its tremendous ability to oxidize substances. It is thousands of times faster than chlorine and disinfects three to four times more efficiently. Ideal for building managers, fire / flood restoration, hotel rooms, and apartments. Ozone odor removal machine. Smoke Odour Removal, rid of smell, car odour.
Premises MUST BE UN-OCCUPIED while Ozone is in use.
Phoenix
Max 200 Dehumidifiers for Rental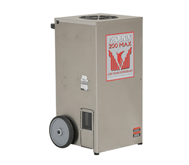 Professional Dehumidifier Rentals
The 200 MAX removes more water and has more grain depression than other refrigerant dehumidifiers, even though it only requires 7.4 amps of electricity. When you combine this performance with the multiple ducting and air filtration options.
Zontec PA250
Electrical Air Sanitizer for Rental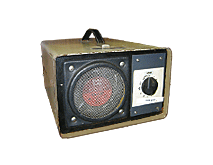 Ozone Generator Machine Rentals – Rid Offensive Odors
Eliminates Fire & Flood Odors
Designed to eliminate difficult odors caused by mold and mildew. The Perfect Air 1200 also removes odors caused by paint, glue, and other construction materials. Features include adjustable Ozone Output from 150-1250 mg/hr, a Digital Programmable Timer, and an anti-microbial filter. Smoke Odour in Car, Odour Eliminator Neutralizer.
Premises MUST BE UN-OCCUPIED while Ozone is in use.
Vaportek Optimum 4000
Dry Vapor System Malodor Removal for Rental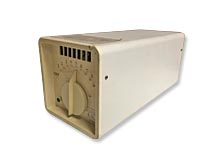 Odour Remover Machine Rentals
Dry vapor system designed for constant deodorization. Adjustable dial on front of machine allows precise control of odor-neutralizing dry vapor. Virtually silent. Eradicates odors and leaves space with a fresh aroma.
Ideal for areas where continual deodorization is needed because the source of the malodor remains
Primarily intended for residential & not industrial applications
Treats 20,000 ft3
Requires one cartridge; spill-proof cartridges last up to 3-4 months
Discrete & light weight (4.5 lbs.)
Approx. Dimensions: 5″H x 5″W x 12″L
CSA/CUL listed
Product Ideal For (But Not Limited To):
Manufacturing Facilities
Restoration
Animal Shelters
Grow Rooms
Restaurant Grill Exhaust/Party Rooms
Sewer/Septic Backup & Sewage Treatment Plants
Casinos/Large Meeting Halls
Vaportek VP-10
Portable Industrial Dry Vapor System for Rental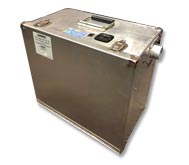 Disaster Recovery Situations Rental
Most powerful, versatile, electric, dry vapor system. Intended for large jobs. Proven in disaster recovery situations worldwide.
Primarily intended for delivering a fast, high-intensity treatment; not for continuous, long-term use
Treats up to 200,000 ft3Uses 1-10 replaceable, nontoxic, natural essential oil, spill-proof membranes rated at approx. 270 hours of use; each membrane treats 20,000 ft3
Durable aluminum housing with a powerful internal fan
Heaviest system (17 lbs.)
Approx. Dimensions: 19″H x 12″W x 20″L
CSA/CUL listed
Xactimate Codes: CLN DODRM, CLN DODRME, & CLN DODRMEM
Product Ideal For (But Not Limited To):
Manufacturing Facilities
Restoration
Animal Shelters
Grow Rooms
Restaurant Grill Exhaust/Party Rooms
Sewer/Septic Backup & Sewage Treatment Plants
Casinos/Large Meeting Halls
Restoration & Remediation Rentals
Drying Equipment Rental
Call 416-429-0401 for pricing and availability