Kleen Kuip Supply Mart Inc.: Your Trusted Partner for Carpet and Floor Cleaning Equipment Repairs in Toronto
When it comes to maintaining the cleanliness and hygiene of your carpets and floors, having reliable cleaning equipment is essential. But what happens when your trusty machines encounter issues, warranty repairs or breakdowns? That's where Kleen Kuip Supply Mart Inc. Carpet Cleaner Repair Shop in Toronto comes to the rescue. With over 40 years of experience, they have established themselves as a leading provider of carpet and floor cleaning equipment repairs in the industry.
Let's take a closer look at how this family-owned business has become the go-to destination for all your carpet cleaning machine repair needs.
A Legacy of Expertise
Kleen Kuip Supply Mart Inc. was founded back in 1973 with the vision of providing top-quality carpet and floor cleaning equipment to residential and commercial clients. Their journey began with the simple goal of providing exceptional customer service and building lasting relationships with their clientele.
Ross, the Master Repairman
One of the key elements that sets Kleen Kuip apart from the competition is their Master Repairman, Ross. With an impressive track record of repairing countless types of cleaning equipment, Ross's expertise and dedication are unparalleled. Customers have come to rely on Ross for his keen eye in diagnosing problems, his meticulous repair work, and his commitment to getting the job done efficiently.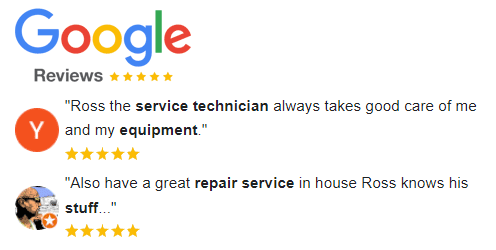 No Challenge Too Big or Small
Whether it's a minor glitch in your carpet cleaning machine or a major breakdown, Kleen Kuip Supply Mart Inc. has the expertise to handle all sorts of repair challenges. From fixing damaged vacuum motors and water pumps to rewiring electrical components, Ross can tackle any problem with ease. His vast experience allows him to service a wide range of equipment brands and models, making Kleen Kuip a one-stop-shop for all your carpet & floor machine repair needs.
Transparency and Timely Service
In a world where trust matters most, Kleen Kuip Supply Mart Inc. prioritizes transparency in their repair process. Customers are kept informed at every step, with detailed explanations of the issues and the proposed solutions. Moreover, Ross works tirelessly to provide timely service, ensuring that your valuable cleaning equipment is back up and running as quickly as possible.
Beyond Carpet Cleaning Equipment
While the primary focus of Kleen Kuip is on repairing carpet and floor cleaning equipment, they also have experienced dehumidifier repairs as well. Whether you need your dehumidifier serviced for home or commercial use, Ross is well-equipped to handle these machines with the same level of precision and professionalism.
A Commitment to Customer Satisfaction
Over the years, Kleen Kuip Supply Mart Inc. has built a loyal customer base that appreciates their commitment to customer satisfaction. Their testimonials speak volumes about the high-quality workmanship, reliable repairs, and friendly service that customers have come to expect from the team at Kleen Kuip.
Kleen Kuip Supply Mart Inc. has emerged as a trailblazer in the carpet and floor cleaning equipment repair industry, thanks to their decades of experience and the expertise of their Master Repairman, Ross. Whether it's a simple fix or a complex repair, the team at Kleen Kuip is dedicated to providing the best service possible.
So, the next time your carpet cleaning equipment or dehumidifier needs attention, put your trust in Kleen Kuip's Carpet Cleaner Repair Shop. They will ensure your cleaning machines are restored to their optimal condition and back on the job in the shortest time possible.
Click or Tap Here for More Information about Kleen Kuip's Carpet Cleaner Repair Shop Services