Bonnet Carpet Cleaning Pads
Carpet & Floor Care – Conventional
Whether for renewing traffic lanes or for large area spotting, carpet bonnets are quick, economical and effective. We offer a range of bonnets to fit specific needs of your carpet and floor cleaning maintenance program.
Speed-Trek Bonnet Cleaning Pad
Reversible medium profile bonnet floor pad features green scrubber strips on both sides, plus an all looped construction. Ideal for aggressive soil loosening and dirt trapping for a cleaner surface area.
Polyester/rayon blend material, synthetic yarn scientifically designed for maximum absorbency, release and durability
Available in three sizes, from 13" to 17" to 19" plus a hand spotter 8"
Heavy washing (50 to 60) depending on consistency of laundry process
Designed for medium profile, light to medium-soil situations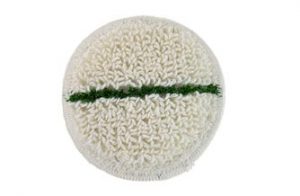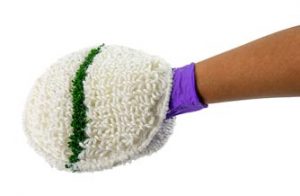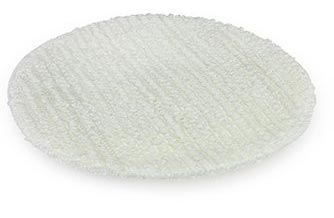 Thin One
Low profile carpet scrubbing bonnet provides excellent cleaning action, with minimal operator fatigue. Also excellent for buffing of resilient floors.
Made with polyester/rayon blend material
Available in six sizes, from 8" to 21"
Heavy washing (50 to 60) depending on consistency with Tuway's laundry specifications
Ideal for low profile, light-soil applications
90% recycled material content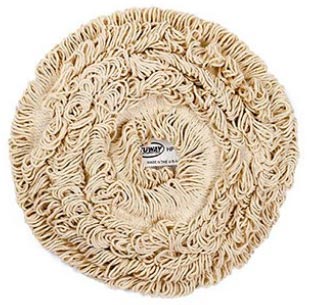 Speed Sorb
High profile loops of cotton/synthetic yarn. Ideal for using on carpets in high traffic areas where drying time needs to be quick.
Material cotton/synthetic yarn blend
Available in four sizes from 15" to 21"
Non aggressive looped yarn ends work with any carpet style
Designed for high profile, heavy soil conditions
Heavy washings (50 to 60 ) depending on consistency of laundry process in relation to Tuway's laundry specifications
100% recycled material content