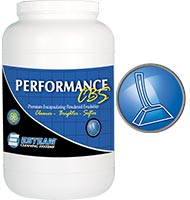 PERFORMANCE CBS
Performance CBS is Carpet & Rug Institute (CRI) certified as a premium carpet preconditioner. Experience the absolute power of cleaning. Performance CBS is a residue free powdered emulsifier that leaves carpets Cleaner, Brighter and Softer. Using the latest and most advanced encapsulating technology, Performance CBS incorporates a unique blend of high tech solvents, advanced wetting agents and naturally occurring brighteners. This product delivers amazing cleaning results in both residential and commercial applications.
Diluted pH: 9.7
Dilution Ratio: 1:1280
Available in: 6 lbs (2.7 kg), 40 lbs (18.2 kg) or 360 lbs (163.6 kg)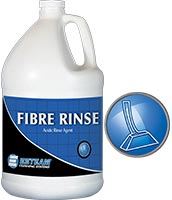 FIBRE RINSE
Fibre Rinse is a specially developed rinsing solution designed to be used in the final step of wet cleaning. Fibre Rinse neutralizes alkalinity and removes detergent residues, leaving fibres clean and soft.
Diluted pH: 2.4
Dilution Ratio: 1:128
Available in: 1 L (32 oz), 4 L (1.06 US gal), 20 L (5.28 US gal) or 205 L (54.1 US gal)