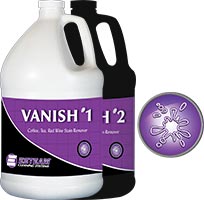 Vanish
Vanish is an easy to use two part system which will eliminate most coffee, fruit juice and many other stains. This amazing product works like magic. Just spray it on and walk away. Vanish is self-neutralizing and non-residual.
Mixed pH: 9.7
Dilution Ratio: One part Vanish #1 to one part Vanish #2
Available in: 1 L (34 oz), Spray-Pack or 4 L (1.06 US Gal)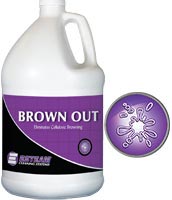 Carpet Browning – Brown Out

Brown Out is the answer to many problems associated with over-wetting of carpeting.
Excess moisture in carpet happen for a variety of reasons such as water damage in the house, excess use of humidifiers or after a carpet has been cleaned.
Eliminates Jute and chemical browning
Additive to cleaning solution or topical treatment
Safe on wet cleanable fibres
Available in: 4L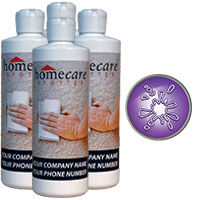 Home Care Spotter
Tackle spots and stains like a professional! Home Care Spotter is a multi-purpose spotting agent for use in the home. Home Care Spotter easily removes spots and stains from wet cleanable carpet giving you instant, professional results.
pH: 6.4
Dilution Ratio: Ready to Use
Available in: 12 x 500 ml cases