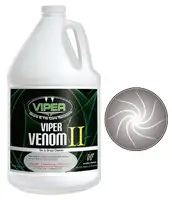 Hydro-Force Viper Venom II Tile & Grout Cleaner 4L
Viper Venom II represents the next generation of tile and grout cleaners. Cutting-edge surfactant technology enhances penetration and emulsification of oily soils—reducing, or eliminating, exhausting scrubbing of the grout lines.
Viper Venom II uses an odorless solvent mixture that allows the cleaner to add a citrus booster or fragrance of their choice to suit their customer's, or their own, personal preference.
Grout and tile maintenance: Dilute 1 part Viper Venom II with 16 parts hot water.
Grout and tile restoration: For special case, hard-to-remove soils, dilute 1 part Viper Venom II with 4 parts hot water for extreme cleaning. Low pressure spray onto grout and tile and allow to dwell for 5 minutes, but do notallow to dry before cleaning/extracting.
For wood floors: Use Hydro-Force Wood Fresh hardwood cleaner.
For stone (marble, travertine, saltillo): Use Viper Stone cleaner.
For vinyl (VCT, LVT, LVP): Use Viper 7 stone cleaner.
For removing hard water (mineral) deposits from tile and grout: Use Viper Renew acid cleaner.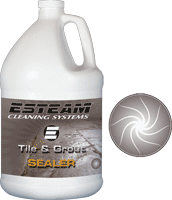 Tile & Grout Sealer
Tile & Grout Sealer is a water based, ready to use, penetrating sealer that forms a durable transparent barrier against oil and water based soils. Tile & Grout Sealer chemically bonds to all grout lines and porous unglazed tile such as marble, granite, limestone, slate, terrazzo, sandstone and flag stone.
Diluted pH: 4.3
Dilution Ratio: Ready to use
Available in: Available in: 4 L, 20 L & 205 L