Upholstery & Drapery Cleaning Solutions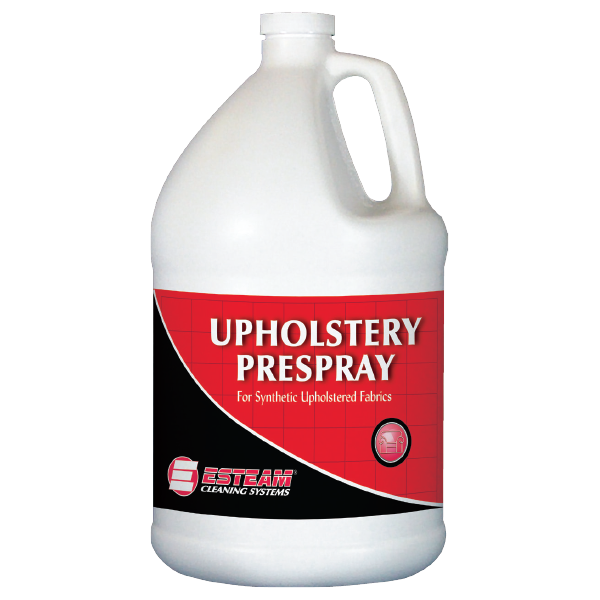 Upholstery Prespray
Upholstery Prespray is for those heavily soiled areas that need extra attention. Designed with a blend of detergents, solvents, and the added power of ammonia. Upholstery Prespray is for use on wet cleanable upholstery fabrics.
Diluted pH: 10.6
Dilution Ratio: Ready to Use – 1:1
Available in: 4 L (1.06 US Gal) or 20 L  (5.28 US Gal) or 205 L (54.1 US Gal)
Pro Tip:
TEST! TEST! TEST!
Before applying any upholstery or drapery product to any fabric, test for color fastness and fiber stability.
Professional Power in a compact package E-600 automotive detailing, carpet & upholstery cleaning machine.