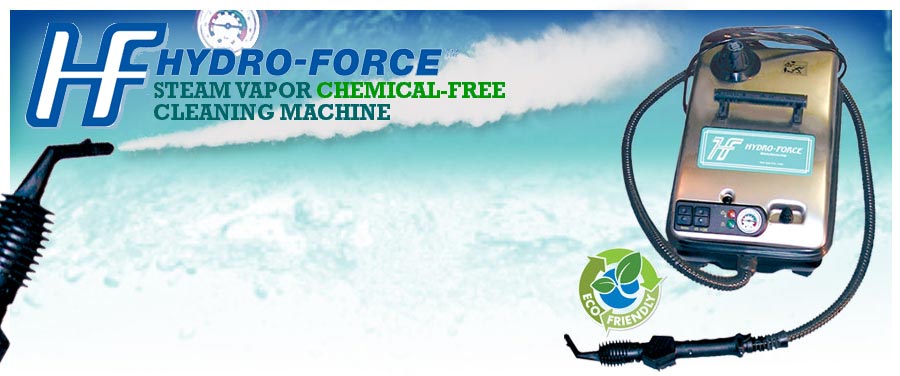 Hydro-Force Hot Steam Vapor Cleaning Machine
The Hydro-Force Vapor Cleaning Machine is the commercial steamer for chemical-free, mess-free cleaning and disinfecting. Use it in commercial kitchens, supermarkets, or anywhere your customer demands a chemical-free environment. Great for Tile & Grout Line Cleaning.
With live steam, the HydroForce Vapor Cleaning machine cuts grease, mold, mildew, aged-on contaminants and a mountain of other substances. A heavy-duty stainless steel body will take serious punishment. Easy-to use attachments adapt to any job. Clean for up to two hours on one three-quart tank of water.
Working pressure up to 40 PSI
Heats the water up to 250 degrees
7 foot hose
15 foot electric cord
120 volts, 1300 watts
Tank has a 3 liter capacity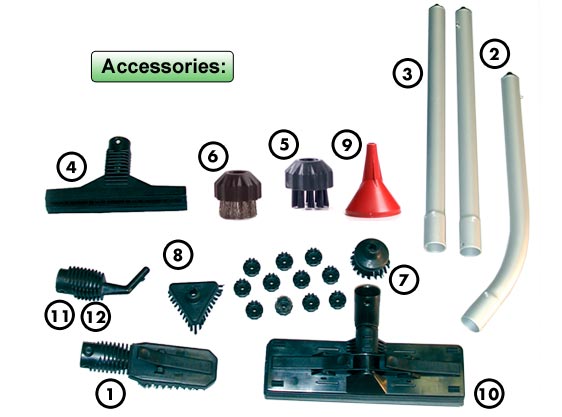 AB80 Upholstery Brush – Black
PTPM0005 Angled Aluminum Extension – Assembled
PTPM0006 Straight Aluminum Extension – Assembled
AN03 Glass Cleaner – Assembled
AB81 Detail Brush with Nylon Bristles
AB82 Detail Brush with Steel Bristles
AB83 Round Brush
AB84 Triangle Brush
PTPD0061 Red Funnel
PTPM0041 Floor Brush 2 Brackets – Black
AN01 Detail Nozzle Black – 1 Hole – Assembled
AN02 Detail Nozzle Black – 3 Holes – Assembled