Swooz Micro Fiber Dust Mop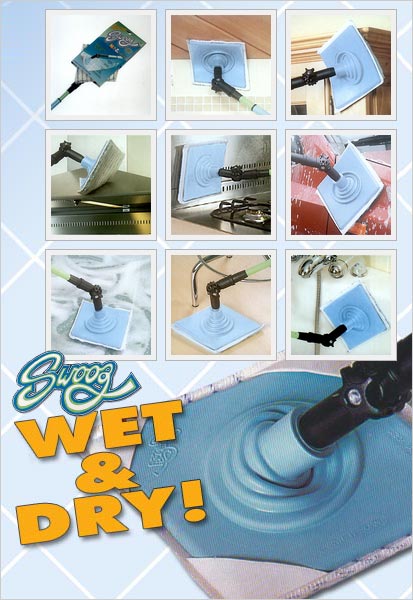 It scrubs, washes, dusts, and polishes.
The diamond shaped soft rubber SWOOZ, Micro Fiber Duster and Telescopic Handle lets you clean those hard to reach places, Ceilings, Moulding, Walls, Fireplaces, Baseboards and more. With the adustable swivel clean your Ceiling Fans, Refiregerators, top of China Cabinets and Doors faster and easier.
Includes 3 interchangeable cloths for dusting, scrubbing and polishing.