Tub Scrub

– Bathroom Cleaning Brush

THE BEST way to clean your bathtub without the bending, kneeling or straining your back.

Introducing TUB SCRUB Bathroom Cleaning Brush. If you are not using TUB SCRUB to clean your bath you are working too hard. Great for anyone who wants cleaning to be easier including seniors, the disabled because TUB SCRUB is a great aid to daily living.
You could clean your bath by getting inside it, getting yourself all wet and standing in harsh chemicals. After all that is how it's been done for the past hundred years, right? Or use Tub Scrub, the easier, faster and safer way to clean your bath or shower. With Tub Scrub you stand outside the bath or shower with less bending or straining your back and you can't slip on dry floors.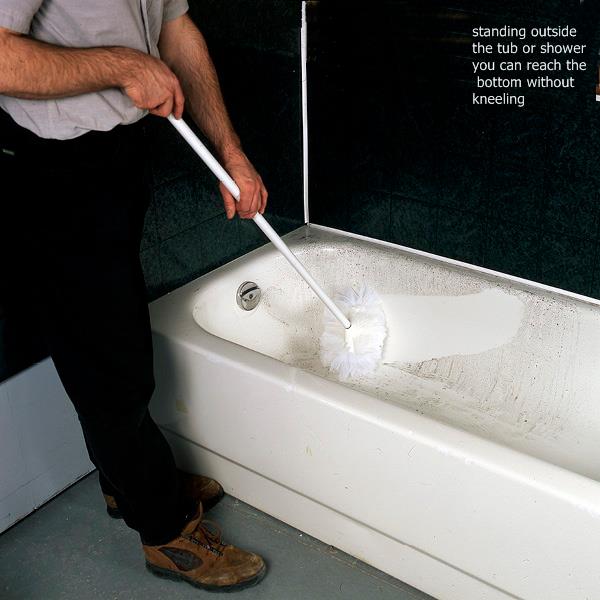 TUB SCRUB is the long handle cleaning brush that is cleans the easy way!
Use TUB SCRUB to clean from outside the tub area, where it is safe and dry. No more standing in a wet tub or shower to clean.
Tired of bending and stooping to clean hard to reach areas?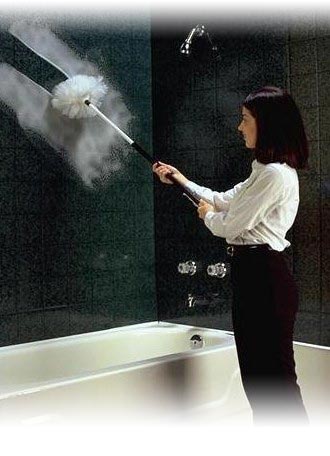 Tub Scrub is great for cleaning:
Tubs, Tiles, Showers, Spas, Hot Tubs, Tub Surroundings, Tile and Grout, Water Line of Pools and More!
Tub Scrub Effectively Removes:
Soap Scum, Lime, Calcium Deposits, Rust Stains, Mold and Mildew