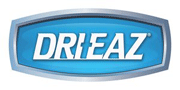 DriEaz Revolution Water Damage Dehumidifier
Rethinking the Portable Dehumidifier
The Revolution Flood Damage Dehumidifier packs state-of-the-art LGR technology into the most compact design ever achieved for the restorative drying industry. Stackable and easy to transport, the Revolution's space-saving design lets restorers pack more drying power into their trucks, saving extra trips and boosting profitability.
Built for the tough environments found in water damage restoration and construction, the Revo features Dri-Eaz' legendary rugged rotomolded housing and durable made-in USA construction. Rethink restoration with Dri-Eaz!
Product Features:
Best low-grain performance in its class
The smallest, lightest Xactimate "Large" category dehu ever – more water removal than other units 2–3 times its size!
Delivers "Large" dehu performance yet fits where others don't – crawlspaces, bathrooms, kitchens, etc.
Control panel displays inlet and outlet temp and RH in real time
Secure, compact stacking – transport multiple units on a handtruck
Fastest access for cleaning and maintenance
Fit more drying in the truck, make fewer trips – make more profit!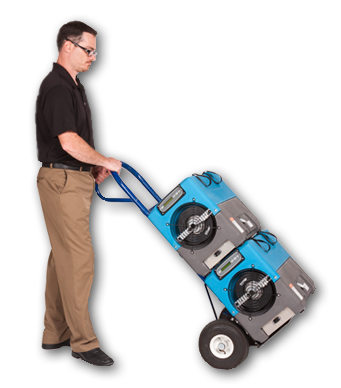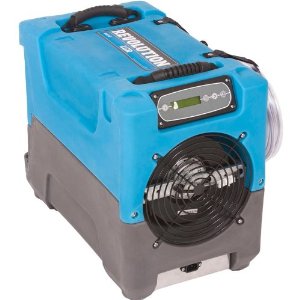 Product Specifications:
Model
Revolution LGR Dehumidifer Model F413-115V
Dimensions (W × H × D)
12.5 × 17.6 × 21.5 in.
31.8 × 44.7 × 54.6 cm
Weight (w/cord & hose)
65 lbs. | 29.5 kg
Water removal
80 pts./day | 38 L/day
at 80°F/60% RH (AHAM)
139 pts./day | 66 L/day
at 90°F/90% RH
Amps
6.2 amps at 80°F/60% RH
Power
115V / 60Hz
Air movement
121–180 CFM
206–306 CMH
Operating temperature range
33–100°F | 1–38°C
Safety
ETL approved to UL and CSA standards