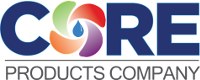 Unbelievable Citrus Gel
Citrus-based Grease, Adhesive and Tar Remover
For Carpet and Upholstery
Easy to use gelled citrus-based spotter
Safely removes petroleum-based spots quickly and easily, without attacking the carpet backing
Great for vertical surfaces
Rust Spot'r Rust Remover
All Purpose Rust Remover
Safer alternative to hydrochloric and phosphoric acids
Rust and deposits break free from surface for easy removal!
pH 3.5
Juice Out Dye Remover
Food, Drink & Cosmetic Dye Remover
For Carpet and Upholstery
This unique formula works by separating the food coloring from the stained fiber through chemical reaction and heat transfer
10.5-11.0 pH
REMOVES: Blood, Berries, Ketchup, Fruit Juices, Iodine, Wine, Grass stains, Tracked-in-dirt.
Hydroxi Pro Encapsulating Spotter
Anti-resoiling agents | Eliminates odors | Natural orange fragrance
Hydrogen peroxide-based spotter than can be used on any surface
'Attacks stains on contact and blast odors away
Neutral pH for synthetic and natural fibers
Polymer technology to eliminate resoiling
Easily remove problems such as tea, coffee, soft drinks, wine, urine, juice, food and blood
Unbelievable Ink Out
Pen and Ink Stain Remover

Water-based formula safely eliminates spots from almost any surface
Dissolves problem stains like: ball point pen ink, permanent markers, stamp ink, news print and more
Removes permanent marker from whiteboards. Also will clean whiteboard residue
Non-flammable and biodegradable
Pleasant mint fragrance.
Unbelievable Graffiti Off
Water Based Paint Remover

Spot remover works on road signs, brick, plexiglass and vinyl
Advanced formula eliminates spots and stains like: aerosol paint, oil & water based enamel, markers, sealers and more
Non-flammable & biodegradable
Low odor formula