Carpet & Upholstery Fabric Protector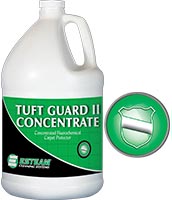 TUFT GUARD II CONCENTRATE
Carpet Stain Protector
Tuft Guard II is an advanced water based carpet protector using the latest in environmentally conscious fluorochemical technology, Tuft Guard II delivers superior performance for dry and oily soil resistance, with the benefit of added acid stain blockers carpet fibres are protected from absorbing acid based stains. This product allows for easier spot and spill clean up while at the same time reducing excess fibre wear by protecting carpet from abrasive soils resulting in extended carpet life.
Enhanced performance
Acid stain blockers
Contains New advanced fluorochemical protectors
Protects against oily and dry soils
Mild scent
VOC compliant
Environmentally preferable
Meets specifications for use on stain resistant carpets
Tuft Guard II Concentrate carpet protector may be applied to dry or freshly cleaned carpets. This product provides a high level of protection from water, oily and dry soils.
Diluted pH: 4.5
Dilution Ratio: 1:130
Available in: 4 L(1.06 US Gal) or 20 L  (5.28 US Gal)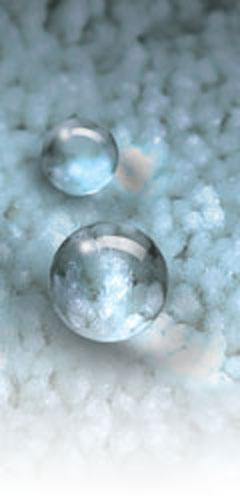 Protector for Carpets
Esteam Protector products provide complete carpet care solutions to help keep your carpet looking good longer. Whether you want to apply it yourself, buy it already built-in or have a carpet cleaning professional treat it, our carpet products repel liquid spills, help eliminate stains and protect against re-soiling.