How to Remove Cigarette Smoke Odors from Homes and Offices
Cigarettes, Cannabis, Marijuana Smoke Odour Removal for Homes and Properties

Here is a short video on how to increase your revenue by removing tobacco and cannabis smoke odours.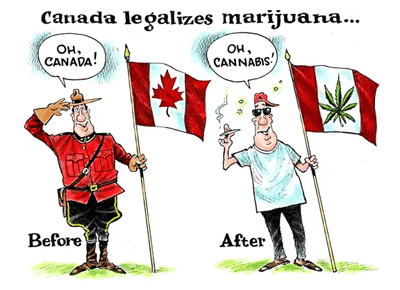 A Great Business Opportunity!
The Offensive Odour of Marijuana Will Be Everywhere.
Your customers will pay good money for ways to eliminate it.
We can teach you how to effectively remove offensive tobacco smoke odors in homes, apartments, rental units, facilities, hotels, motels, car vehicle interiors and much much more!
Marijuana Legalization in Canada
Is your business prepared to offer a smoke odour removal service?
Since the legalization of marijuana, home owners, property managers, apartment complexes, auto interior detailers and others will be looking for ways to eliminate offensive smoke odors caused by marijuana/cannabis.
This is a great time to get up to speed with the smoke odour removal process so your business can start making money utilizing this type of service.
PROCESS #1
Place Ozone unit into the space where you want the odour to be removed. Ozone is heavier than air so it's best to place the unit up as high as possible for best results. Or, with forced-air furnace place unit towards air-intake register and the unit will distribute all throughout the building. As long as the furnace fan is working.
CAUTION: OZONE WILL REQUIRE ALL INHABITANTS TO BE OUT OF THE BUILDING DURING APPLICATION.
An 8 hour application should be sufficient. Turn ozone unit off and open all doors and windows to allow the pungent ozone odour to dissipate. The odour should be gone within an hour or so. If the original odour still persists, an additional 8 hour application can be performed.
If the original odour still persists after 2 ozone applications you may need to proceed with Process #2.
Some people feel more comfortable performing both applications on the first attempt.
Ozone Generator Machine (Industrial Size)
Rental 24 hr. – $150.00
(Rental to Contractors Only)
Purchase – $1,500.00 & up
PROCESS #2
This is not Ozone but an effective odour neutralizing essential oils dry vapour system designed for constant deodorization when needed to control continuous odours. Or, to knock down serious odours a replaceable Dry Vapour Cartridge is required which will penetrate walls, furnishings and clothing etc,. This is quieter, safer, greener and allows inhabitants to stay within the building while deodorizing.
Dials allow you to control the intensity of the vapour. Some people choose to skip Process #1 (Ozone) and go straight to Dry Vapour.
This process is not a cover-up but a true neutralization of odours. Leaving a pleasant atmosphere. Non toxic and VOC compliant.
Simple: Just plug into an electrical receptacle.
Vaportek Optimum 4000
Rental 24 hr. $80.00
(Rental to Contractors Only)
+ Cartridge $120.00
Purchase $350.00
Treats 20,000 ft3
Requires one cartridge; spill-proof cartridges last up to 3-4 months
Vaportek Restorator
Purchase $435.00
+ Cartridge $140.00
Treats 20,000 ft3
Uses one replaceable, nontoxic, natural essential oil, spill-proof cartridge rated at approx. 270 hours of use
Vaportek Shark Industrial
Rental 24 hr. $150.00
(Includes time on cartridges)
(Rental to Contractors Only)
Purchase $1,299.00 (Includes cartridges)
Treats up to 50,000 ft3
Uses 1-5 replaceable, nontoxic, natural essential oil, spill-proof membranes rated at approx. 270 hours of use; each membrane treats 10,000 ft3
Alternative: Dry Vapour Fogging Machine
Electro-Gen Thermal Fogger
Rental $75.00 per day (plus chemical)
(Rental to Contractors Only)
Purchase $395.00 (plus chemical)
No inhabitants in building during fogging
Here is a short video showing the many applications of the Electro-Gen fogging machine.
Other procedures and alternatives for removal of odours are:
Hydroxyl Generators – (Safe to use in occupied areas)
When Hydroxyl molecules are dispersed by the unit they will decompose organic and inorganic gases and air pollutants (odours) into carbon dioxide and water. A simple safe system. Works best in humid/moist atmosphere.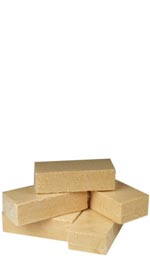 Dry Chemical
Treated sponges for smoke
$7.00
Hot Steamer Machine
For wall washing and detail cleaning (uses absorbent towels)
Rental $95.00 per day
Purchase $1,595.00
Practical Guidelines of the Odour Removal Process

If the building you are attempting to deodorize is seriously contaminated with soot, filth and nicotene dripping from the walls you will first require a top-to- bottom cleanup and wash-down of carpets, floors, walls etc,. prior to the deodorization treatment to be 100% effective. (A Kleen Kuip representative can suggest the best cleaning products and procedures).
If you run our equipment before a proper cleaning it will remove odours from the air, but sooner or later the bad odours that have penetrated will return and leach back into the treated area.
In serious cases, you should always rid the source of the odours prior to initiating the odour removal process. If you would like to have procedures performed by professionals, Kleen Kuip can provide you with some recommendations.