Revolutionize Carpet Cleaning with the Esteam E600 Portable Carpet Extractor
Maintaining the cleanliness and longevity of carpets is a significant challenge, especially in bustling urban environments like Toronto, Ontario. With the constant foot traffic and unpredictable spills, having a reliable carpet cleaning solution is crucial for both residential and commercial spaces. This is where the Esteam E600 Portable Carpet Extractor steps in, offering a game-changing solution for carpet care in the heart of Toronto and the GTA.
Unveiling the Esteam E600 Portable Carpet Extractor: A Portability Marvel
The E600 is a professional strength hot water extractor that features high performance components in a compact, durable two tone Polyethylene housing. The E600 stands out as an innovative compact and efficient solution for carpet and upholstery cleaning in Toronto. Its defining feature is its remarkable portability, making it an indispensable tool for both professional cleaners and homeowners alike. The E600 is designed to be easily transported from job to job, ensuring that carpets across the city can receive the care they deserve.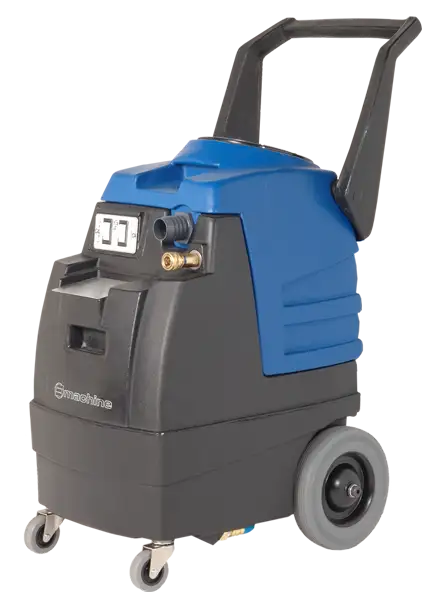 Benefits Galore: Why Choose the Esteam E600?
Effortless Portability: The E600's compact design and sturdy wheels make it effortlessly portable. Maneuvering through tight spaces, navigating stairs, and transporting in and out of vehicles to different locations across Toronto becomes a breeze. Designed for ease of transportation and storage, the E600 Portable Carpet Extractor has a fold down handle making it fit easily into almost any vehicle.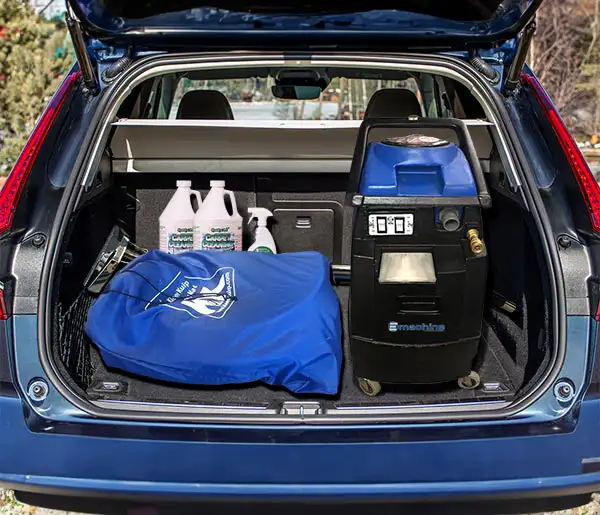 Ease of Use: Whether you're a seasoned professional or a first-time user, the E600 is designed with user-friendliness in mind. Its intuitive controls and ergonomic design make it easy to operate, ensuring a hassle-free carpet cleaning experience.
Versatile Cleaning Options: The Esteam Carpet Cleaning Machine E600 is a versatile tool that caters to a range of carpet cleaning needs. It can clean carpets with a wand for larger areas, while its upholstery cleaning hand tool takes care of couches, chairs, furniture and other delicate surfaces. A great portable carpet extractor for auto detailing upholstered car seats and cleaning carpeted car mats!
Internal Heater: The E600 offers the option of an internal heater, allowing you to raise the temperature of the cleaning solution (Up to 200°Fahrenheit) based on the specific demands of each job. Making it particularly effective for targeting and removing stubborn stains and heavy traffic areas that require extra attention. This heated solution enhances the breakdown of tough stains and grime, ensuring a more successful and comprehensive cleaning and stain removal process, ultimately restoring the carpet's appearance to its best possible condition.
Professional Results: The E600's powerful extraction capabilities and advanced cleaning technology ensure that carpets and upholstery receive a thorough and effective cleaning. Whether you're dealing with stubborn stains or deeply embedded dirt, the E600 is up to the task.
A Solution for Toronto's Diverse Carpet Cleaning Needs
Toronto's unique blend of residential and commercial spaces demands a versatile portable carpet cleaning machine that can adapt to various environments. The Esteam E600 fits the bill perfectly, making it a reliable asset for residential homes, office spaces, retail establishments, hotels, auto detailing shops and more. Its ability to handle different types of carpet and upholstery materials ensures that you can maintain the cleanliness and appearance of your home or office space, no matter the setting.
E600 Specifications:
Pump: 150 PSI Diaphragm Demand Pump (Viton Seals)
Vacuum: 3-Stage (125″ Water Lift)
Dimensions: H: 28″ W: 15″ L: 20″ (Handle Down)
Features: Two tone Rotomolded Polyethylene Housing
22 L (6 Gallon) Solution Tank
22 L (6 Gallon) Recovery Tank
25′ Power Cord
Optional Internal Heater: Up to 200°F – 1850 Watts, Two Cords, 15 Amps Per Cord
Limited Lifetime Warranty on Housing
1 Year Warranty on Components
90 Day Labor Warranty
Weight: 60-62 Lbs.(27-28 kgs)
CSA-US Approved
Visit our showroom in Toronto for an E600 demonstration!
Our Address:
Kleen Kuip Supply Mart Inc.
11 Banigan Drive
Toronto, ON Canada
M4H1G3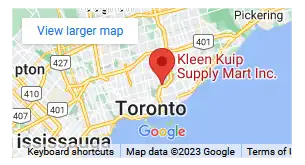 Phone: 416-429-0401 (Local Toronto)
Toll Free: 1-800-565-2574 (Out of Town)
Hours of operation:
Monday to Friday 8:30am to 4:30pm
We have a full Service, Parts and Repair Shop
Final Thoughts: Elevate Your Carpet Cleaning Game with the Esteam E600
The Esteam Professional Carpet Cleaning Machine E600 has emerged as a transformative solution for Toronto's carpet care needs. Its portability, ease of use, optional internal heater, and versatility in cleaning make it an indispensable tool for professionals and homeowners alike. With the E600 by your side, you can take on the challenges of carpet cleaning in Toronto with confidence, knowing that you have a reliable and efficient partner that delivers professional results every time.
Click or Tap Here for More Information about the Esteam E600 Portable Carpet Ceaning Machine