THE Source for Professional Carpet Cleaning Equipment & Water/Fire Damage Restoration Supplies Toronto Canada (416)429-0401
Canada's largest carpet cleaning equipment supplier. Kleen Kuip Supply Mart is your Professional Carpet Cleaning Equipment, Floor/Fire Restoration and Supply Specialist. We offer top of the line New and Used Portable and Truckmounted Carpet Cleaning Machines from Esteam Ninja, EDIC, Cleanco, and Hydramaster. We also rent professional water & fire damage restoration equipment and have a full parts and repair service department. If you are interested in becoming a Professional Carpet Cleaner/your own boss we can provide you with experienced training and sales techniques to help get you started.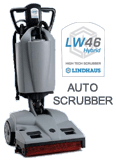 "We have the solutions because we understand your needs"
In the news:

Dri-Eaz Dri-Pod
With its 360° outlet grill design, the Dri-Eaz Dri-Pod pulls warm, dry air from above and directs it across the entire floor at once covering an area up to 10 ft. across. Dry carpets and hard surface floors quickly after cleaning, leaks or spills.
---

Protect-It Dehumidifier Leak Pan Flooring Protector


Prevent damage from leaking dehumidifiers with Injectidry's Protect-It.

.
---

Kool Glide Carpet & Floor Seaming Machine
The KOOLGLIDE® System is a totally new way to install carpet and other flooring materials. With KOOLGLIDE you remotely activate a hot-melt adhesive tape using Radio Frequency Waves.
---

Hydro-Force Leather Cleaning Kit & Products
Hydro-Force Professional Leather Cleaning Products are specially formulated to deep clean even the most stubborn dirt, soil, and spills from protected and aniline leather.
---

Hydro-Force Tile & Grout Cleaning Tool
The SX-15 makes any hard surface job a breeze. Unique airflow system improves recovery of water and allows the SX-15 to be used with portables or truck mounts.
---

MotorScrubber Power Cleaning System
MotorScrubber is a powerful lightweight, 12-Volt battery powered power brush for reliable, safe use on floors, walls, painted surfaces, boats, RVs, or any hard to reach area.
---

No Skidding Industrial Strength Anti Slip Floor Treatment
The long lasting solution to the problem of dangerous, slippery when wet hard surface flooring.
---
We are located at 11 Banigan Drive in Toronto Ont. Canada. Pay us a visit and check out our vast and unique showroom. Kleen Kuip is Canada's Largest Distributor of Ninja Portable Carpet Cleaning Machines (the best in the business) and Proud of it!
There's always something

at Kleen Kuip, so enjoy your visit and be sure to bookmark this site and return often for updates.
Ninja Steam Cleaning Carpet Cleaning Chemcials Extractor Shampooer - Esteam - Supplier - Chemspec - Hydroxyl - Ozone Generators - HEPA Air Scrubbers - Flood Rental Equipment - Fire and Water Damage Restoration - Wands - PowerClean - Dri-Eaz - Steamin Demon - Orbitech - Centaur - Benefect - Auto Detailing - Clean Quip - Janitorial Supplies - Pump Repair - Orbot - Marble Polishing - Discussion Forum - Grout Tile Tools - Unsmoke - I.I.C.R.C. - Cleanco - Century - Core - Hydramaster - Oreck - U.S. Products - Rotovac - Cimex - Tru-Vox - EDIC -Bulk Chemicals - Bonnet - Low Moisture VLM - Spin Pads - Power Clean - Air Purifiers - New & Used Professional Commercial Industrial Carpet Cleaning Rental Business Machines Equipment Supplies Toronto